Social contribution Making people happy with oral care

Social contribution
Making people happy with oral care
Each employee engages in social contribution activities compassionately.
Social Contribution Activities
We value limited resources and strive to realize a sustainable society
in which people and the earth coexist.
Actively carry out donation activities to society and communities.
Take the initiative in conducting activities that are of help to society and communities (volunteering, hiring of people with disabilities, etc.).
Launch oral care awareness-raising campaigns.
Activity details (contribution to society and communities)
We conduct community-rooted activities on an office basis.
Donation
Tree planting
Volunteering
Blood donation
Beautification
Local event sponsorship
Factory tour (for elementary schools, etc.)
Support for employment of people with disabilities
Internship
Invigoration of local industries
Raising awareness of oral and more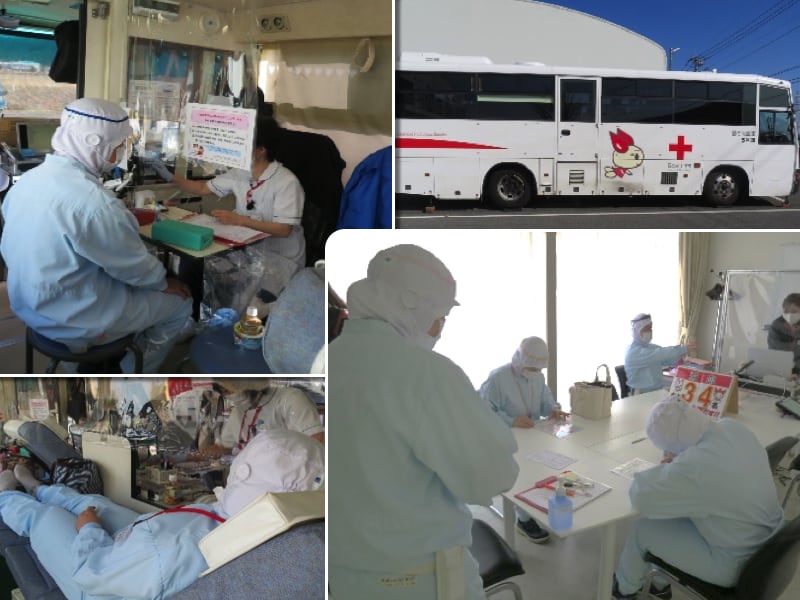 Activity details (2019-2020)
Donation
Face shields, protective clothing (for COVID-19)
Osaka Prefecture
Masks, face shields (for COVID-19)
Yao City
Masks (for COVID-19)
Clients
Magazines donated to libraries
Yao City
Donated toothbrushes
Yao City
Tree planting
Donated peach trees (for trees damaged and blown over by typhoon)
Yao City
Volunteering
Cleaning of flood-damaged houses (torrential rains in eastern Japan)
Tochigi Prefecture
Blood donation (serious blood shortage due to COVID-19)
Each office
Beautification
Continued cleaning around our offices for area beautification
Each office
Raising awareness of oral care
Activities on June 4th ("Caries Day")
and November 8th ("Good Tooth Day")
Yao City
Employment of people with disabilities
Started Work Happiness Farm
(supporting independence of people with disabilities)
Aichi Prefecture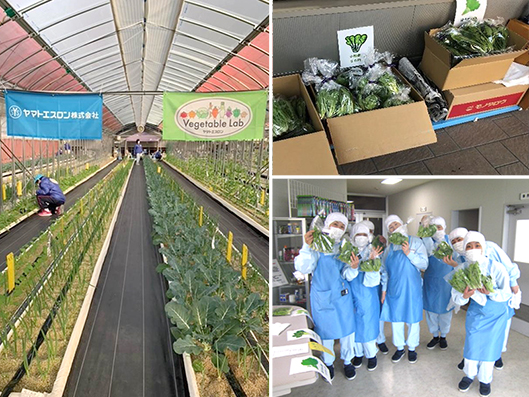 Work Happiness Farm
(supporting independence of people with disabilities)
Making people healthy and happy with oral care
Oral care and health care mean the same thing.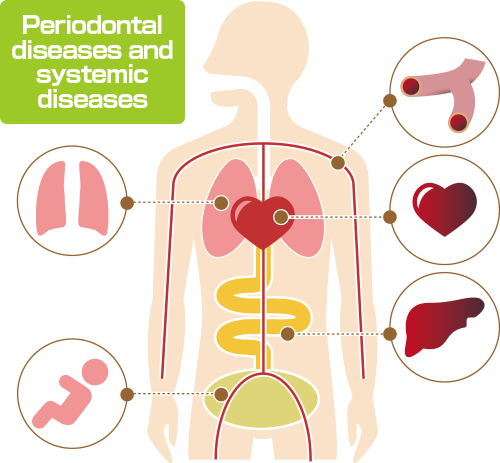 If we lose our teeth, not only it will affect our eating habits but also make us laugh less frequently, although laughing is important for our health. What is worse, it will make us mentally depressed. We constantly pursue safe and secure oral care products so everyone can have more than 20 teeth of their own until the age of 80.
It is said that good health begins with a healthy mouth, and recently the relationship between periodontal diseases and systemic diseases (diabetes, Alzheimer's disease, etc.) is becoming clear. Oral care is becoming increasingly important.
Utilizing our manufacturing know-how, we have developed an inspection system that can easily quantify periodontal pathogens in a short time, which is used by dental clinics across Japan. We will continue to contribute to realizing a society where people can live in good health with a smile as a comprehensive oral care company providing a range of products from toothbrushes to oral bacteria measurement apparatus.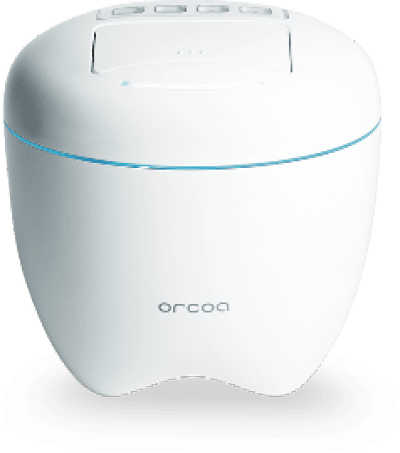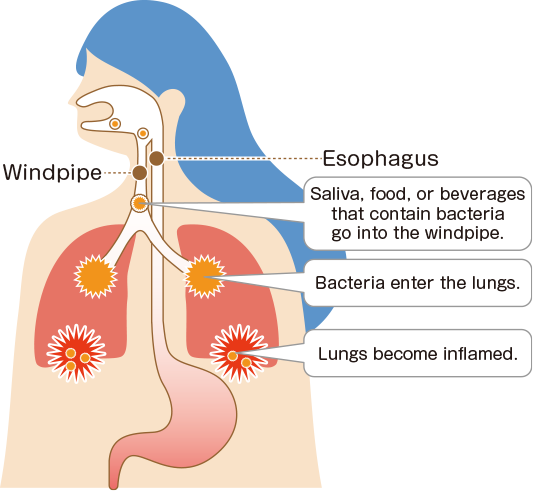 As we grow older, our food swallowing function declines and we face an increasing risk of aspiration pneumonia, which kills 40,000 people a year in Japan(7th leading cause of death). Aspiration pneumonia is often caused by accidentally swallowing bacteria in the mouth together with saliva, so keeping the mouth clean is much more important than anything else.